Southern Credit Banking Corporation, awards turn-key Server infrastructure, EFT switch and Card Management contract to Technology Associates for issuing and acquiring Visa, Mastercardtransactions with Senator cards.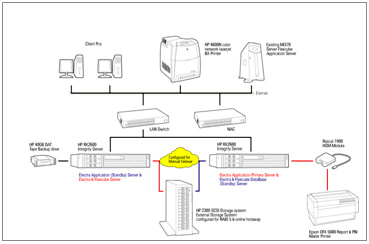 Famous for having issued Kenya's oldest credit card with the Senator brand, SCBC is one of the country's oldest serving financial institutions, owned by a business holding with diversified interests including hospitality, real-estate and insurance. The head of the Card business also chairs Kenya Card Association and has driven the card payments initiatives in Kenya for a number of years.
Parallel to the banks selection for an EFT switch and Card management system, the bank also evaluated a number of core banking solutions for their migration to a centralised, modern technology solution. Technology Associates and our partners HP, Lipman Engineering and Opus were awarded the EFT switch and Card Management solution to enable the bank issue and acquire Visa and Mastercard cards as a principle member. To help them consolidate the investment further, the bank contracted us to undertake the Consolidated Server infrastructure component of the project under a turn-key basis, thereby acquiring a single point-of-contact comfort on this complex and demanding project.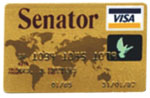 The Project involves the supply and deployment of 1000 Lipman Nurit EFT POS Terminals against an overall total of 3000 terminals for online connectivity to the Electra Switch. For the first time in Kenya, Senator's POS estate will also offer services such as mobile top-up and loyalty in addition to the basic debit/credit POS services. Senator is Kenya's oldest Credit Card and with our Electra Card management system they are equipped to issue and authorize Mastercard & Visa cards to approximately 50,000 card holders with an Electra EFT Switch, to drive over 50 ATMs & 7000 EFT POS terminals throughout the country.
The Server platform chosen was the HP Integrity, Itanium2 Servers to run the Core banking and Electra applications processing and Oracle database servers.