Celtel HQ goes wireless with Technology Associates Uganda.
Celtel, Uganda was launched in 1995 as the first cellular phone company in East Africa and is a member of the Celtel International group with thirteen country operations on the African continent. Their existing network was based on traditional Ethernet CAT5 structured cabling. With growth of their business applications, complexity of usage and the increased number of users, Celtel decided to review their network bottleneck altogether. They focused on the need for WiFi technology and network service anywhere while addressing their fundamental need of increased port bandwidth availability.
After careful evaluation of solutions from vendors in the country, Celtel identified Technology Associates as the ideal partner to study, analyze and propose an ideal solution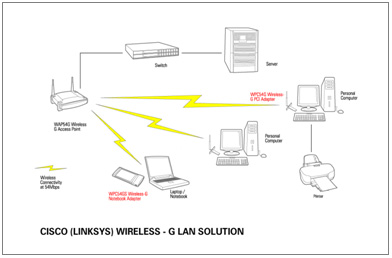 After an extensive study of the site Technology Associates proposed a Cisco Wireless-G PCI LAN. The solution would totally revamp their existing network setup and install for them a new, state-of-the-art Wireless LAN. This would mean no more cables, aesthetically inconvenient ducting and drilling holes. With the Wireless-G LAN in place, users across Celtel's HQ access share resources like files, folders, printers, network storage devices and also the internet from anywhere within the premises of their building. The Cisco Linksys Wireless LAN now connects users at incredible speeds and their communications are protected by industrial-strength Wi-Fi Protected Access (WPA) ensuring complete data security.
Celtel Uganda has also outsourced their IT maintenance services to Technology Associates, measured by our technical competence and broader level partnership with the corporate. We aim to enhance this engagement across a broader segment of the group's thirteen country network in future and already have varying degrees of association across their Kenya, Tanzania, Zambia and Congo operations through various successful projects.