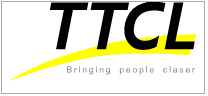 TTCL Contracts Technology Associates Tanzania for Country-wide Supply, Installation & Testing of Commercial Desktops & Laptops & Enterprise wide Microsoft Agreement.
Tanzania Telecommunication Company Limited (TTCL) is the sole provider of landline telephone services in Tanzania. Through its divestiture programme, TTCL was privatized by the government with the sale of 35% stake to the consortium of Detecon of Germany and Mobile Systems International Cellular Investments BV of Netherlands as strategic investors.
Consistent with their strategic ICT program, TTCL intended to deploy desktop & laptop computers to all its employees to enhance work-area productivity. In a fiercely competitive evaluation, TTCL Contracted Technology Associates Tanzania for a countrywide rollout of 800 Compaq Evo Desktop systems, 100 Compaq Armada N800v Laptop Systems and at the time the country's largest Microsoft Open subscription licensing contract.
The challenge was to coordinate the countrywide supply, installation & testing of the contracted Computer Systems across the TTCL's regional offices. Tanzania is a vast country with a size of 995,000 sq. km, and TTCL regional offices covered include: Dar-es-Salaam, Arusha, Dodoma, Iringa, Kagera, Coast, Kigoma, Kilimanjaro, Lindi, Mara, Mbeya, Morogoro, Mtwara, Mwanza, Pemba, Rukwa, Ruvuma, Shinyanga, Singida, Tabora, Tanga & Zanzibar. The above region's also included delivery of a few systems through the Tanzania ports such as Dar es Salaam, Mtwara, and Tanga and three minor ports of Kilwa, Lindi and Mafia.
Technology Associates appointed a Project Manager to coordinate with the TTCL Directorate of Information Systems (DIS) on the countrywide rollout program. TTCL's condition was delivery across the country to its Regional offices, including installation & testing. The computer systems had to be rolled-out with the TTCL standard desktop environment consisting of MS Windows 2000, MS Office 2000, Adobe Acrobat Reader and anti-virus, IE, and a host of utilities. Using MS SMS server, installation was configured, completed and tested in record time at Technology Associates workshop.